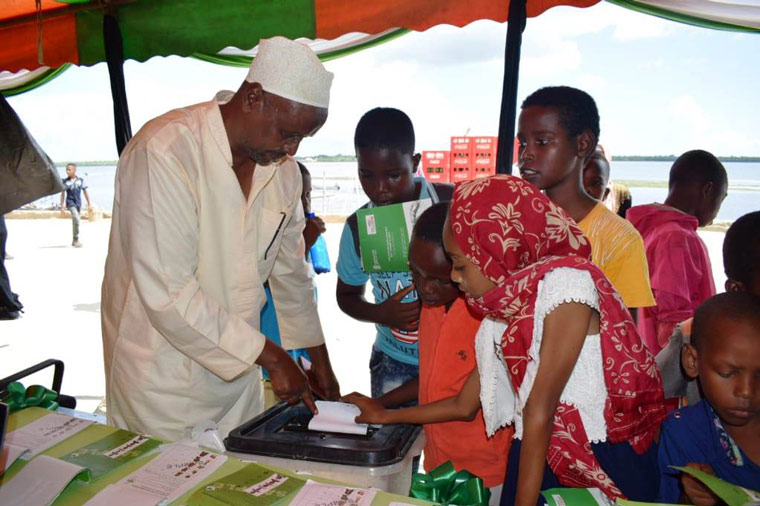 IEBC through its Lamu County Office participated in this year's Lamu Cultural Festival. The Festival took place from 12th to 16th December, 2019 in Lamu Island which is a part of the Lamu Archipelago of Kenya.

Lamu Cultural Festival is one of the best attended community-based cultural festivals in Kenya which aims at promoting the rich Swahili culture, and open up the archipelago to outsiders. The Festival is a celebration of the past and the future, and the beliefs and traditions that are the heart and soul of the Lamu community. Each year, Lamu Town comes to life during the annual Festival. Several competitions and races are staged. These include traditional Swahili poetry, Henna painting and Bao competition.

It is in this backdrop that the IEBC Lamu County office led by the CEM, Mohamed A. Ali sought to participate in the event as it would offer the Commission a great platform for interacting with community leaders, visitors and members of the public and educated them of IEBC's Mandate and of the elections cycle through voter education and dissemination of voter education materials.

The IEBC Team from Lamu County erected a Stand at the Festival. At the Stand the Team provided services such as voter information, voter registration, and sensitization of the public on the electoral cycle and sharing of electoral timelines. The activities allowed the team to reach out to a bigger audience educating them while distributing voter education materials like brochures, banners, fliers and posters.