IEBC Prepares to Train for Repeat Polls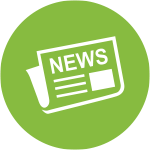 IEBC Prepares to Train for Repeat Polls
Nairobi, 22nd September, 2017
A three day workshop convened to revise the training curriculum and to develop training materials for the repeat Presidential Elections ended today in Nairobi. A total of 36 master trainers, incorporating experience from the August 8th poll and the recommendations from the Supreme Court on the presidential petition, assessed training needs before undertaking cascaded training at all levels.
The personnel to be train include Returning Officers (ROs), Deputy Returning Officers (DROs), Presiding Officers (POs) Country ICT Officers (CICTs), Support Election Trainers (SETs) and Clerks (including logistic clerks).
The key areas of training incorporated include filling of statutory forms, computation of results data, transmission of results, crowd and stress management and facilitation of political party agents and media.