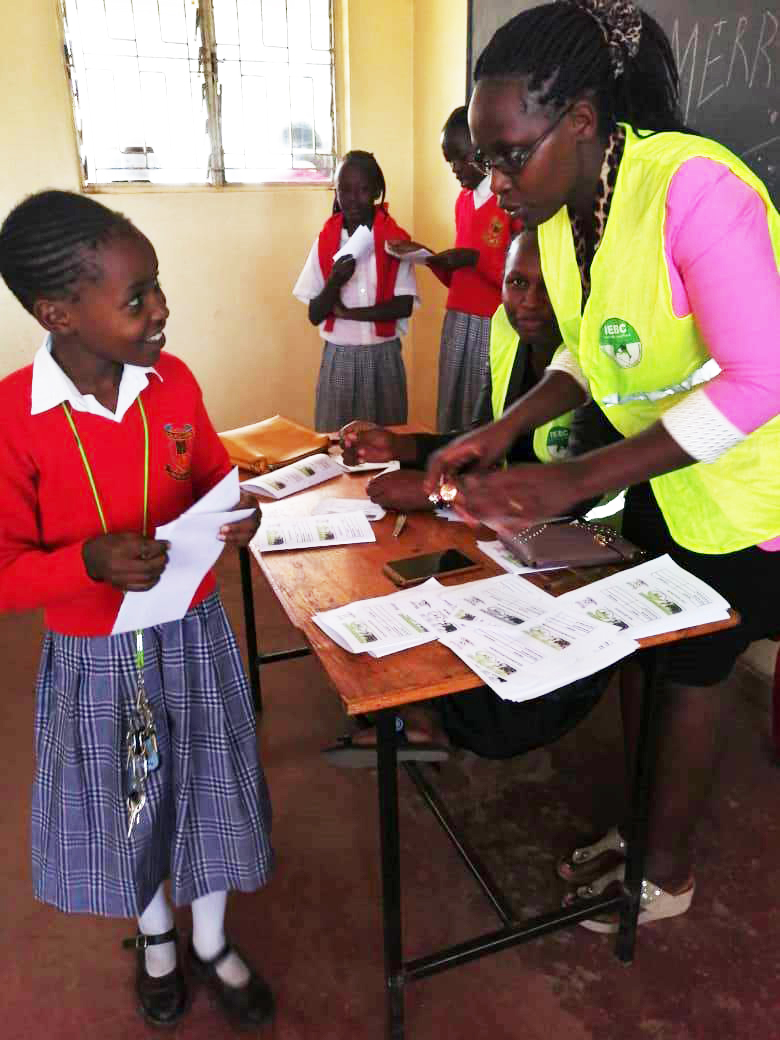 On 11th February, 2019, IEBC Gilgil Constituency office presided over elections for Gilgil Hills Academy student council elections. The Academy was established in 1993 and consists of four schools namely: Gilgil Hills Senior School, Gilgil Hills Boys Boarding, Gilgil Hills Girls Boarding and Gilgil Hills Day School. The schools have a total of 900 students.

IEBC conducted voter education sessions, oversaw the nomination of candidates, monitored campaigns and also provided election materials to the school. The team was assisted by students, parents and the school administration in the planning and conduct of the elections. There were (3) elective positions for each school namely: School President, Governor, Senator and Women Representative, which was for the Day School only.

The elections were officiated by Nguthu J. M. (CEC Gilgil), who played the role of Returning Officer. He was deputized by J. Kamau (CAA Gilgil) whereas parents played the role of observers and teachers played the role of presiding officers and clerks. After the elections, the winners were awarded with certificates.

The elections took place smoothly and in an orderly manner which resulted in a free, fair and credible election that was accepted by all.

We recommend that the Commission continue supporting and conducting school elections as part of its Corporate Social Responsibility (CSR) initiative, to foster a culture of democracy and good governance in schools.