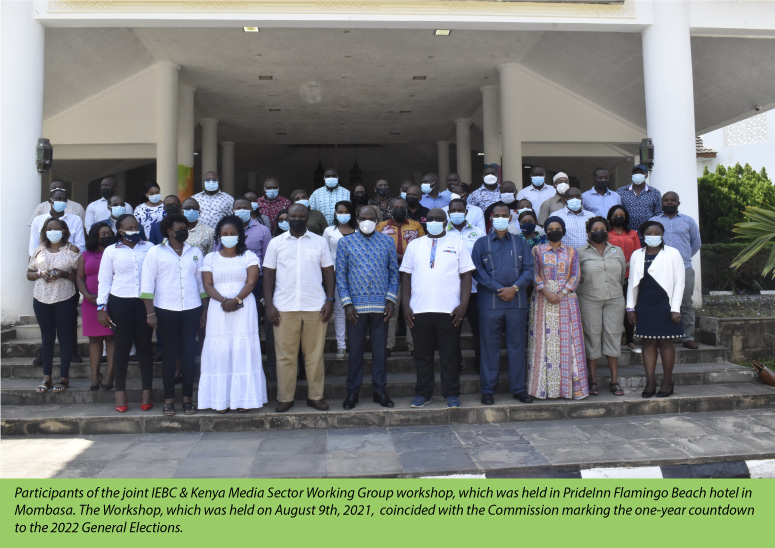 The General Elections don't come around every other year and it is every politician's dream to win or retain their seat in the country's biggest administrative stage. It is on this note that the Commission Chairman Wafula Chebukati, while in Mombasa to oversee the joint collaboration between the Independent Electoral and Boundaries Commission (IEBC) and the Kenya Media Stakeholders Working Group (KMSWG), announced that the 2022 General Elections will be conducted on August 9.
Next year's General Elections will require Kshs.40.329 billion with an additional Kshs588 million needed for purposes of procuring items to be used in the COVID-19 prevention protocols. However, the National Treasury has allocated a budget of Kshs26.34 billion, leaving a deficit of Kshs14.577 billion
The announcement marked the official one-year countdown to the biggest day in Kenyan's political arena as the citizens will have to exercise their democratic right to vote in their preferred candidates. It also signaled the current crop of leadership across the six elective positions to start winding up their tour of duty and be ready to face the voters.
"The Commission shall conduct the next General Elections on 9th August, 2022 pursuant to Article 136(2)(a) of the Constitution of Kenya 2010. Today therefore marks the beginning of a one-year countdown to the Election day (365 days)," said Mr. Chebukati. The chairman reiterated the Commission's commitment towards delivering free, fair, transparent and credible 2022 General Election. He also notes that the Commission equally remains committed to engaging stakeholders as part of its open door policy to foster citizen participation in the electoral process.
Indeed, the Chairman underscored the crucial role the media plays in disseminating information as well as influencing and shaping public opinion and agenda. It is recognition of this significant role of the media that the Commission endeavours to work with the media sector to ensure that factual information is disseminated to the public.
" I therefore laud the initiative of the KMSWG to partner with the Commission in the area of Elections Media Reporting. We are building up on the successes of our collaboration and engagement as we move towards the General Election's " Mr. Chebukati added.
With the clock ticking away to the 2022 General Election, the Chairman said it is important that the media and the country at large pay attention to key electoral processes, including but not limited to voter registration, nomination of candidates, campaign period, polling day activities, counting, announcement of results and electoral dispute resolution. However, the Chairman warned that the country has failed to implement the two thirds Gender Rule, especially in Parliament, despite a court order providing legislation to operationalize the principle.
" The Commission shall therefore comply with the orders of the court by ensuring that political parties' nomination lists for elective positions in the Senate and National Assembly comply with the two-third gender rule before they are accepted by the Commission for candidates registration,"said Chebukati
The event was attended by among others Director of Public prosecution Noordin Haji, Ann Nderitu, the Registrar of Political Parties, Senator Abshiro Halakhe, Rev Canon Prof. Joseph Galgalo of the Provincial Secretary for the Anglican Church of Kenya, Kenya Editors Guild, Kenya Union of Journalist