UNDP helps put all electoral laws, as at December 2016, into one volume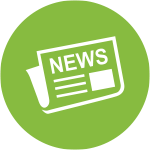 Nairobi, 14th February, 2018
A comprehensive compilation of electoral laws, published with the support of UNDP, UN Women and other partners, has been published. The initiative is a response to the call to have a one stop resource for electoral laws for ease of reference.
The compendium brings together 12 key laws on elections that are found at Kenyalaw.org and the National Council for Law Reporting. Receiving 500 volumes from UNDP's Chief Technical Adviser, Mr. Joram Rukambe, IEBC's Chairman Mr. Wafula Chebuakati said the publication is "extremely useful as one-stop reference material during dispute resolution and for the upcoming legal reform exercise".
Mr. Rukambe promised to look into the possibility of publishing the decisions made by the Code of Conduct Committee and Dispute Resolution Committee in 2017. The IEBC deliberated on over 300 political party disputes in the run up to the 2017 General Elections.
The handing over of the "Grey Book" was witnessed by IEBC Commissioners Ms Margaret Mwachanya, Dr. Paul Kurgat, Prof. Abdi guliye, CEO Mr. Ezra Chiloba and staff from the legal department. Present also were UNDP's Mr. James Wanjala and Ms Jane Serwanga.