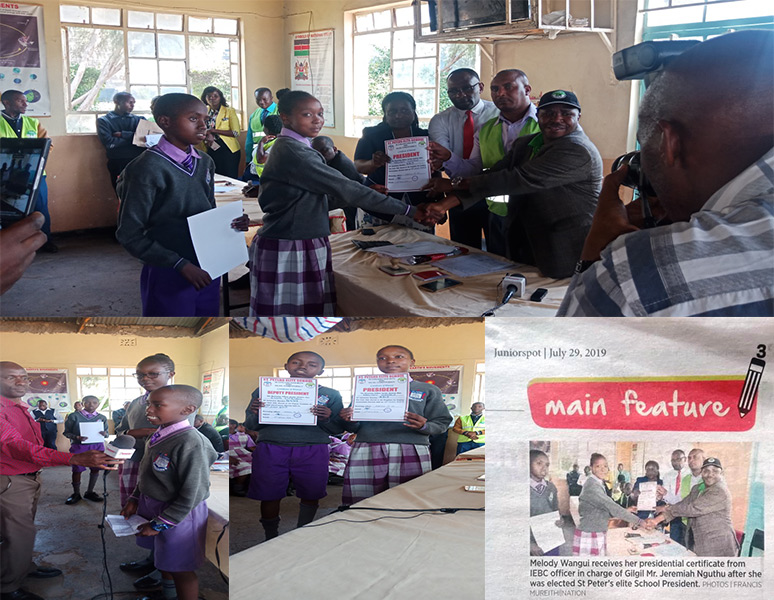 On Monday 10th July, 2019 IEBC was invited to conduct St.Peter's Elite School students council elections. The school is located within Gilgil town and has a population of 1,200 Students.

The elections were officiated by Nguthu J. M. (CEC Gilgil), who played the role of Returning Officer. He was deputized by J. Kamau (CAA Gilgil), whereas teachers played the role of presiding officers and clerks. Parents and the media which included K24, Kameme TV, NTV, & KTN played the role of observers.

IEBC provided voter education to the students and the teaching staff, and the teachers oversaw the nomination of candidate and monitored the campaigns.
There were (4) elective positions namely: School President, Deputy President, Governors, Senators and MCA (class prefect) for each class.

The elections took place in a smooth and orderly manner which resulted in a free, fair and credible election that was accepted by all. After elections, all the positions were filled and certificates awarded to the winners.

The exercise was featured on the Junior Sport segment of the Daily Nation Newspaper on 19th, July 2019.