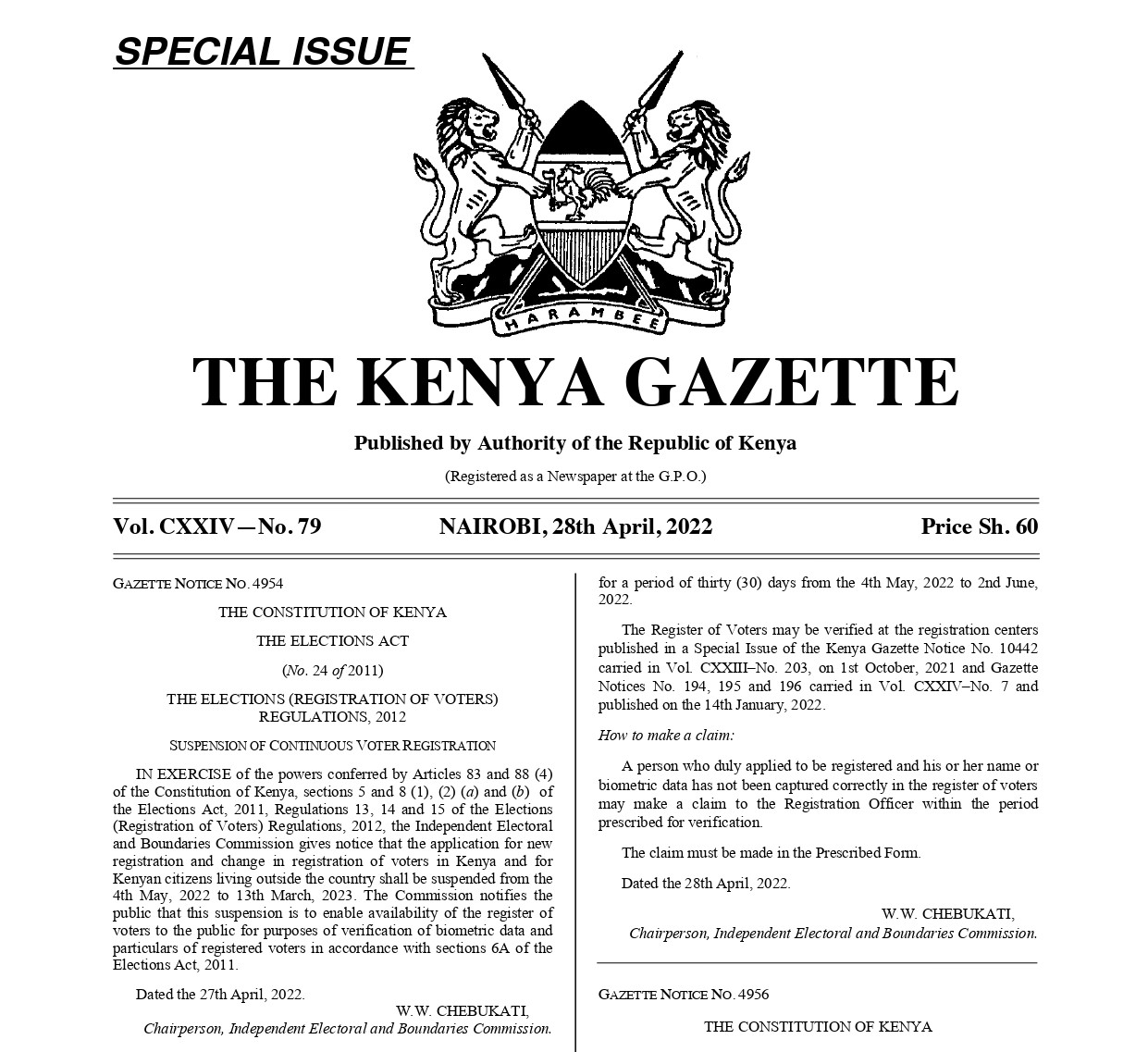 The Commission has gazetted the IEBC Chairman Wafula Chebukati as the Presidential Returning Officer for the 9 August 2022 General Election.
The gazette notice dated April 28 has also named the Constituency Returning Officers and Deputy Constituency Returning Officers; and the Returning Officer for Kenyan citizens residing outside the Country.
"The appointments are for the purpose of the 9th August, 2022 General Election exercise. The Constituency Returning and Deputy Returning Officers shall also be Registration and Registration Assistants for purposes of the verification of the register of voters' exercise, which started from 4th May, 2022 to the 2nd June, 2022," read the Gazette notice.
For more information, visit https://www.iebc.or.ke/uploads/resources/KCgTClQV2E.pdf