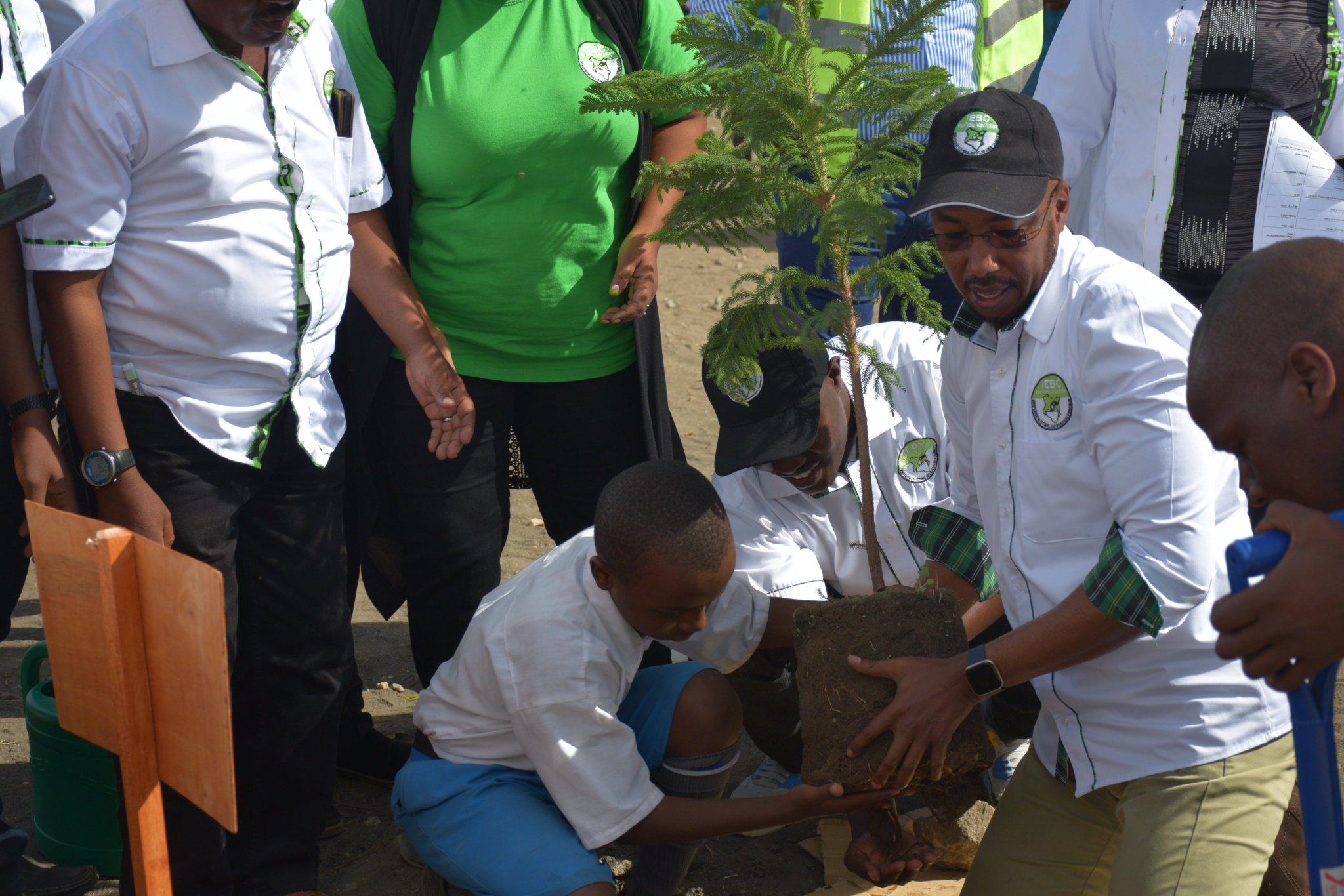 It is common to see voters queuing under the scorching sunlight during a general election or by election to exercise their democratic right and elect their leaders. The Commission utilizes public primary schools and other institutions to conduct its electoral activities including voter registration and stakeholder engagement meetings.
Cognizant of the importance of conserving the environment and in line with the Commissions Corporate Social Responsibility policy, the Commission through its Machakos County Office led by the County Election Manager Nelly Ilongo undertook a tree planting drive at Mlolongo Primary school in Mavoko Constituency. The school is the largest polling centre in the county with 41 polling stations.
The Commission Secretary/CEO Marjan Hussein Marjan spearheaded the event which saw over 200 trees planted and adopted by pupils who committed to nurture them to maturity. While officially leading the tree planting exercise Mr. Marjan emphasized on the importance of taking care of the environment as such activities go a long way in not only conserving the environment, but also ensuring a myriad of other benefits that come from having a well-managed ecosystem.
The Commission Secretary/CEO opined that IEBC is aware of the impact of taking care of the environment and will come up with various strategic CSR initiatives that will conserve the environment. The CEO appealed to the school management to continue partnering with the Commission and plant more trees which will be beneficial to both current and future generations.
During the tree planting session, the Commission also donated sanitary towels to girls in grades 7 and 8 with a view to curtail absenteeism among vulnerable girls during menses.
In the past month, the Commission has held other CSR initiatives among them visiting a children's home in Embakasi South Constituency, Nairobi County, as well as holding a blood donation drive at its headquarters.