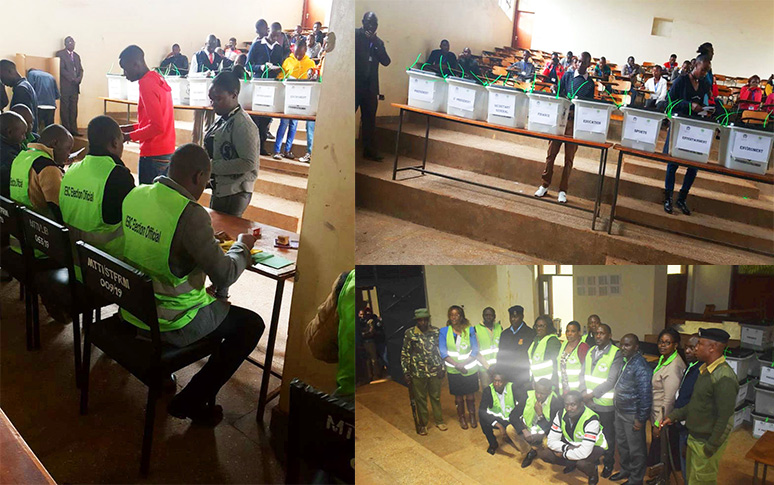 Mukurwe-ini Technical Training Institute conducted their annual Students Council Elections on 4th October, 2019 with the support and guidance from IEBC. Mukurwe-ini Technical (MTTI) is a public TIVET Institution in Nyeri County Mukurwe-ini Constituency. The institution has a total of 1,200 students.
IEBC was invited by the School Administration to oversee and assist in conducting student's council election through secret ballot. There were a total of 10 elective positions namely; President, Deputy president, Secretary General, Finance, Gender, Entertainment, Environment, Sports, Education and Energy Secretaries.
Despite the low voter turnout, the election was conducted in a peaceful manner. IEBC officials were assisted by a team of teaching staff during the process and all the winners were awarded certificates by the Returning officer after voting of the ballot and confirmation of results.