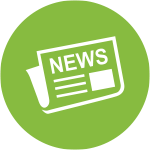 The Independent Electoral Boundaries Commission is reaching out to more interested parties to bring understanding of the poll process after the Supreme Court nullified the August 8th Presidential Polls. The key agenda is guided by clarifications on technical issues surrounding the Fresh President Election .
The Commission meets with student leaders from institutions of higher learning on Monday 16th October and with Governors and Ambassadors the next day. Discussions will cover, among other issues, an update on preparations of the October 26th repeat Presidential Polls, compliance with the Supreme Court of Kenya, ruling and results transmission protocols.
IEBC will also be looking forward to the contributions of the stakeholders who are critical to the realization of a free, fair and peaceful election.
The institutions that participated were as follows;
UNIVERSITY OF NAIROBI
STRATHMORE UNIVERSITY
KENYATTA UNIVERSITY
AFRICA NAZARENE UNIVERSITY
RIARA UNIVERSITY
NAIROBI AVIATION
TECHNICAL UNIVERSITY OF KENYA
KENYA SCHOOL OF LAW
JOMO KENYATTA UNIVERSITY
ZETECH COLLEGE
KCA
TANGAZA UNIVERSITY
PWANI UNIVERSITY
MASEO UNIVERSITY