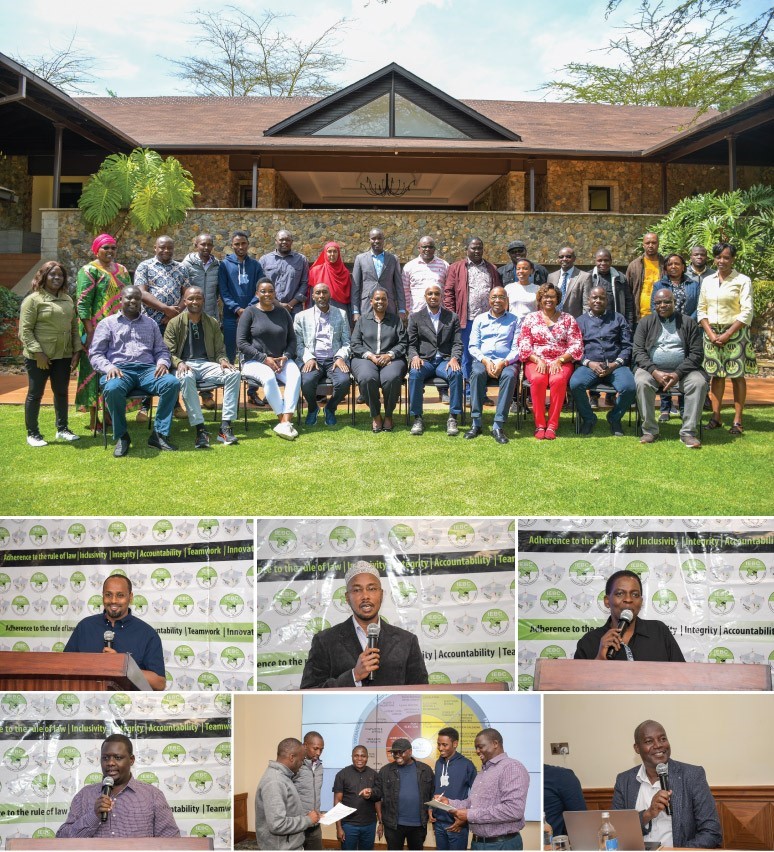 The Commission held an internal Post-Election Evaluation (PEE) for Directors and section Managers to document experiences and feedback on the 2022 General Election from 4th to 8th December 2022. The deliberations from the Forum will be used to enrich the PEE Report.
Dr. Meshack K. Lomoywara, the Ag. Director of Research, Boundaries and Risk Management (DRB&RM), said the objective of the forum was among other things to examine all aspects of the electoral process including electoral boundaries delimitation; risk assessment; recruitment, training and placement of electoral personnel; incorporation of ICT in the electoral processes; political parties' nominations; voter registration; voter education and partnerships; communication and media engagement; logistical issues; voting process; counting, tallying and announcement of results among others.
Ruth Kulundu, Deputy Commission Secretary/CEO for Operations, encouraged participants to critique and identify gaps in the conduct of the 2022 General Election so as to enrich and inform future activities.
While officially opening the workshop, the CS/CEO Marjan H. Marjan, encouraged staff to promote innovation, positive thinking and teamwork in order to improve electoral processes. He also thanked the staff for conducting a successful General Election and urged management to offer leadership and guidance for a stronger team.
Speaking during the forum, Commissioner Boya Molu commended the incorporation of counties, headquarter staff and stakeholders' experiences in drafting the report. He noted the move would make it possible to zero down to specific counties, directorates or departments. "This report is inclusive and informative, with a complete history of the work done during our tenure and what needs to be worked on," he said.
"I am happy that the Commission has capacity to evaluate its policies, processes and activities. This is an affirmation that the Commission has capacity to deliver on its mandate. We are hopeful that this report will be ready for an official launch before we leave office on 17 January 2023," said Commissioner Molu.