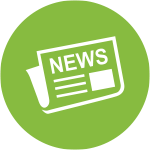 The printing of ballot papers for the fresh presidential poll has been completed in Dubai, UAE. The first batch, comprising of packages for counties that are far from Nairobi, is expected in Nairobi on Saturday 21st at 8pm. Two other consignments will follow on 23rd and 24th respectively.
The consignments are packaged in constituency pallets and contain also voter registers, check list forms, KIEMs validation forms and other documents required at each polling station. Kenya is among the first countries to customize printing of ballot papers so as to have up-to the name of the polling station printed on the ballot. It means with this variable printing, the officials would not have to write the name of the polling station, constituency or county because it is already provided for.
The ballot papers for the fresh presidential poll have new or improved features which include:
The original result Form is of higher quality (grams) for better scans and clearer entries. It is not perforated and therefore not easy to remove and must remain on the booklet. Subsequent copies are perforated to make it easy to share with the candidates and agents.
The result forms are carbonless papers, which means multiple copies can be created through transferring the impression from the first page. The poll officials have been trained to exert sufficient pressure so that they make at least 5 readable copies using ballpoint pens when they only write on the first page.
Whereas the August 8th presidential poll forms where white, the October 26th forms are grey. The serialization is tapered, which means numbers are made thinner towards the end to discourage forgery. Other improved or newly introduced features include UV sensitive security features, water marks, embossing and anti-copy features.
The booklet size has been reduced from 50 to 30 ballot papers per booklet in a bid to reduce the extra ballots. Since printing is done in blocks (and not in variance), achieving a number nearest the actual registered voters per polling station is best if booklets have fewer copies. There is a stringent mechanism for accounting of all ballot papers, used or unused.
The first shipment will be 17 ton pallets for 10 counties and Diaspora. They are: Turkana, Marsabit, Mandera, Wajir, Tana River, Lamu, Garissa, Isiolo, Samburu, Laikipia.
The ballot printer, the Dubai based Al Ghurair Printing & Publishing firm, shreds all spoilt election papers on site using the professional facilities.