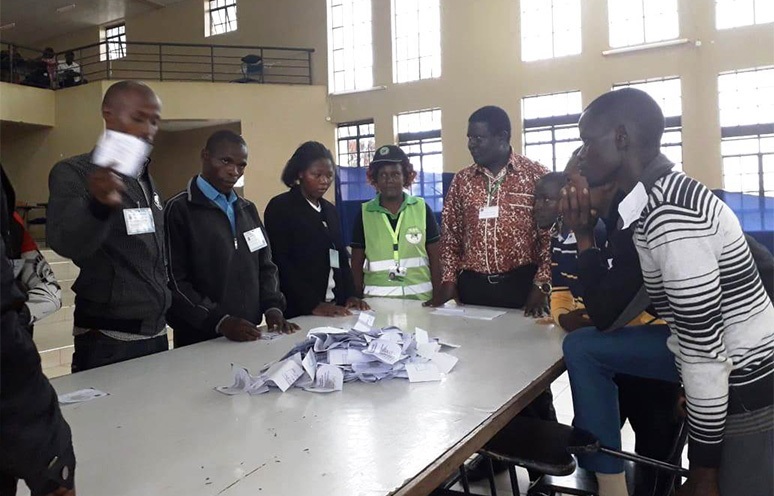 Kibabii University conducted their 2nd ever Students Council of the University elections on 26th April, 2019 with support and guidance of IEBC. Kibabii University is a public university located in Bungoma. The University was previously a constituent college of Masinde Muliro University of Science and Technology (MUST) but was granted its Charter in November, 2015.
The Commission through the Bungoma County office was invited by the University as independent observers to oversee the election and give recommendations on areas of improvements. The University employs the Electoral College system where students (voters) cast ballots for delegates also known as "electors". The delegates afterwards vote for the student leadership.
A total of 18 students (delegates) were elected to the Electoral College by the student voters. i.e. University students who qualified to vote. Those delegates then voted in the seven (7) members of the executive, namely Chairperson, Vice Chairperson, Secretary General, Treasurer, Special Interests Secretary, Academic Secretary, Accommodation Secretary and Security Secretary.
The election was conducted in a smooth and peaceful manner although it was marked by low turnout which will require improved voter education in the subsequent elections to ensure high voter turnout. The school administration urged the students to participate in large numbers in future elections to exercise their electoral rights and promote democracy in their school.